STORY HIGHLIGHTS
LZ Granderson: Tragic shootings take place in Alabama, Chicago, Phoenix


One takes the life of a 15-year-old days after she performed in Inauguration


He says things were supposed to change after the horror of Newtown


Granderson: And yet we wait for things like universal background checks for guns



Editor's note: Watch the "Anderson Cooper 360° Town Hall: Guns Under Fire" at 8 p.m. ET Thursday on CNN. LZ Granderson, who writes a weekly column for CNN.com, was named journalist of the year by the National Lesbian and Gay Journalists Association and is a 2011 Online Journalism Award finalist for commentary. He is a senior writer and columnist for ESPN the Magazine and ESPN.com. Follow him on Twitter: @locs_n_laughs.
(CNN) -- On Tuesday, a man identified by authorities as Jimmy Lee Dykes boarded a school bus as it stopped to drop off children and demanded two students. Police say that when the bus driver, Charles Albert Poland, refused, Dykes -- who was arrested last month, accused of shooting at neighbors in a dispute over a speed bump -- shot Poland four times, killing him. As I'm writing this, he is in a standoff with police, who say he's holding someone's 5-year-old boy hostage in his underground doomsday bunker.
Also on Tuesday, 15-year-old Hadiya Pendleton was gunned down in Chicago, allegedly by someone who thought she and her friends were members of a rival gang. It was raining, and the teens were standing underneath a shelter in a park. A park that is about a mile north of the home of President Obama's home. And just a little over a week ago, Pendleton was a participant in Obama's inauguration festivities as a member of the King College Prep band.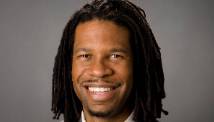 LZ Granderson
That's just one day in the life of America. ... I wonder what tomorrow will bring.
A Pew Research Center poll found that 85% of Americans back a universal background check to limit the ability of convicted felons and the mentally ill to get a gun -- and yet we wait.
On Wednesday, the NFL announced that the Super Bowl pregame show will feature a performance of "America the Beautiful" by 26 students and faculty members from Sandy Hook Elementary School.
The Sandy Hook massacre was supposed to change things, change us. And yet we wait.
Even while the NFL announced its gesture, a gunman whom police identified as 70-year-old Arthur Harmon went inside a Phoenix office building and shot three people, one fatally.
And yet we continue to wait -- hoping tomorrow doesn't bring more senseless shootings, more gunned-down babies, more pleas for change.
Pendleton deserves more.
The victims of Newtown deserve more.
With so much blood flowing through our streets, the issue of gun control should not belong to red states or blue ones. It should be wedded to the idea that we deserve more. But as long as cowardly politicians continue to have their sense of morality held hostage by the National Rifle Association, we will continue to wait, even as more loved ones are violently taken from us.
You know, John Adams said there was nothing he dreaded more than "a division of the republic into two great parties, each arranged under its leadership, and concerting measures in opposition to each other."
And Thomas Jefferson once said he "never submitted the whole system of my opinions to the creed of any party of men whatever, in religion, in philosophy, in politics or in anything else where I was capable of thinking for myself."
I wonder how many more days will pass, how many more lives will be lost, before the people who claim to love our forefathers so much actually take heed of some of the words they said.
And yet we wait.
Follow us on Twitter @CNNOpinion.
Join us on Facebook/CNNOpinion.
The opinions expressed in this commentary are solely those of LZ Granderson.
Watch Anderson Cooper 360° weeknights 10pm ET. For the latest from AC360° click here.
Title Post:
Why is U.S. waiting on gun laws?
Rating:
100%
based on
99998
ratings.
5
user reviews.
Author:
Mama Liga News
Thanks for visiting the blog, If any criticism and suggestions please leave a comment